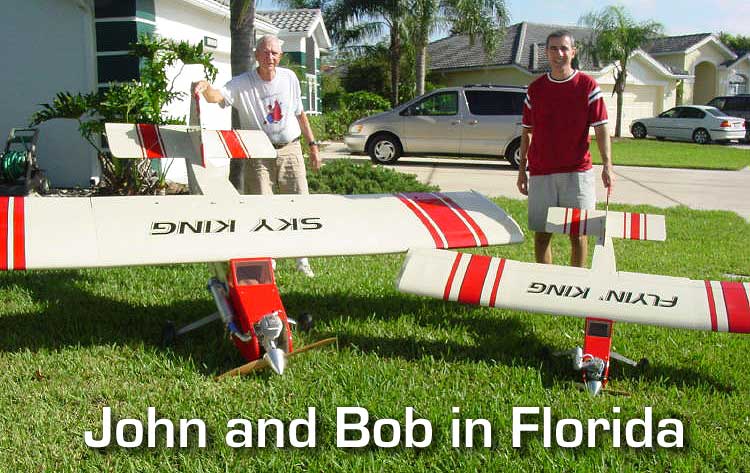 John (L) and Bob in Florida built their Super Flyin' King first, then followed up with the smaller Flyin' King. There is a truly inspirational story behind these planes. Grab a cup of coffee and read all about these good men here:

PDF Download: John battles cancer with the help of a great friend and a special model.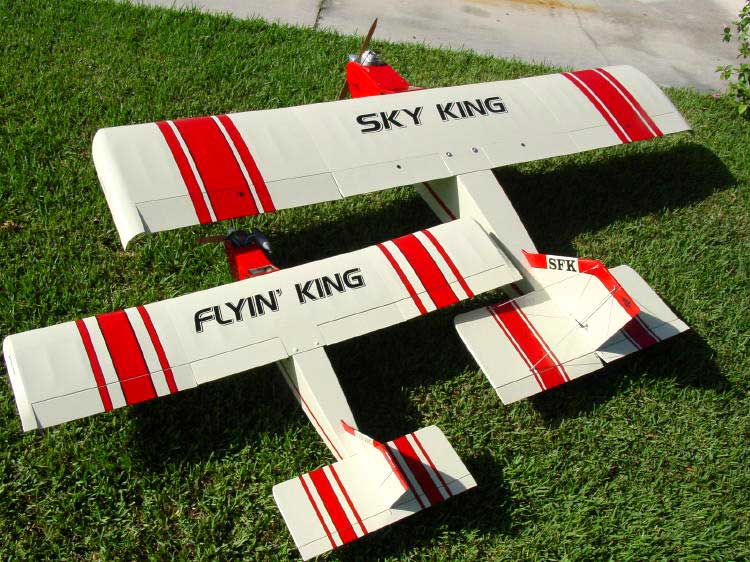 Bob sent along this note about their new Flyin' King...

"Attached is a picture John and I took today. This time he did the fuselage and I did the wings. I did build a single door bomb bay that is about the size of a recipe card box. It uses a retract servo and push rod. John did 100% of the covering this time. He keeps this one at his house since our garage is maxed out with the SFK! We have not flown it yet, still waiting for a good weather day. It balanced out perfectly and came in at 10.5 lbs as advertised. There is a new Magnum 1.08 up front. We certainly enjoyed building them!"

Flyin King Specs:
Magnum 1.08, Ultracote , Hitec 645's, 1 door candy bay (1 retract servo), JR 955, 1700 mAh NiCad, 10.5 lbs.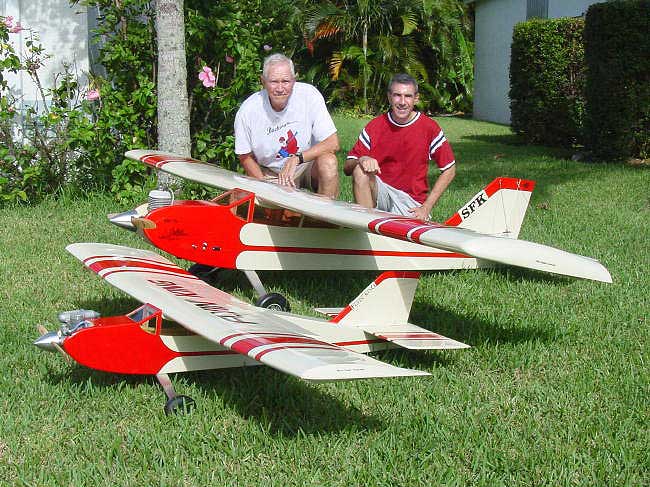 Bob wrote again later,



"I did have the pleasure of flying another modeler's Senior Telemaster and found that the Flyin' King flies better and is just a much more fun to fly airplane. The aileron rolls on the FK surprised everyone as to how axial they are. Flaps as you suggest, are a must just for the fun of it, and a bomb bay is just too much fun to pass up. This is the understatement of the year but you are a one of a kind model company and an asset to this hobby! Thanks for putting out such wonderful products and the best in customer service, followup, and support.

"



<Go Back to Index Go to Next Model>