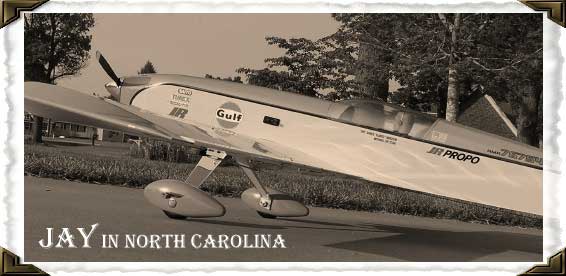 Behold this incredible, impeccable, immaculate version of the Venture 60!!! In Jay's words:
"Some shots of my modified Venture 60. Loved building it and love how it flies! Thanks for creating a great kit and a great platform for my 'fantasy' airplane. I have the wing kit and a pair of mechanical retracts to play around with later."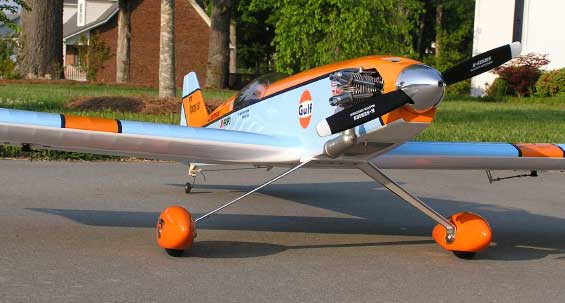 A few months later, Jay wrote:
"Here are some pictures of my Venture 60 with a pair of Niagra Custom Model Products floats installed. Still flying it with the Saito .80 I originally installed a couple of years ago. It performs as great off of water as it did off of land. I scratch-built the struts and rigging and it still balanced as originaIly built! It has dual Ernst retractable water rudders and scale-like rigging for the steering and retract functions. I now have the ailerons programed as flaperons and the water landings are a sight to behold! Thanks again Bruce for a wonderful kit."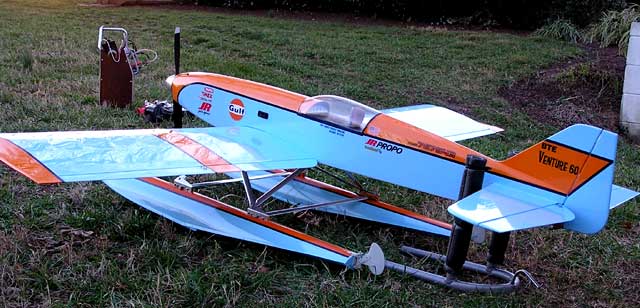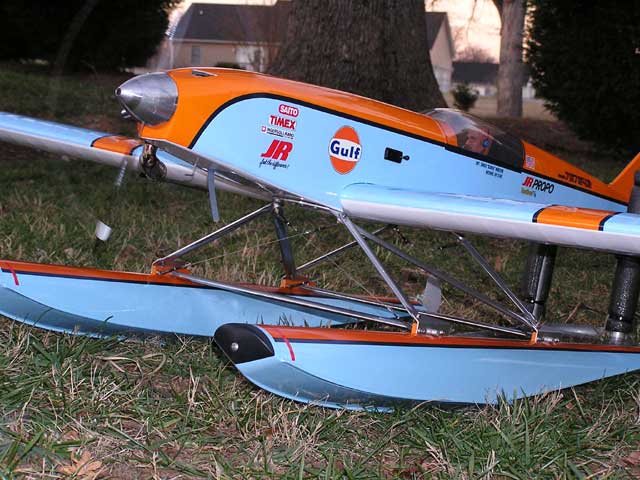 More details from Jay: "BTE Venture 60 with Niagra Custom Model Products floats installed. I built the struts with K&S streamline tubing that is reinforced with wood dowel rod thru their length and carbon fibre at the flattened ends. Dual retractable Ernst water rudders are rigged in a scale manner with Spider Wire. I used the Minwax Poly-cryl method and automotive paint for the blue, Lustrekote paint for the orange and tape for the blue stripes. My plane has around 70 land based flights on it with a Saito .80 for power and a 13x7 prop."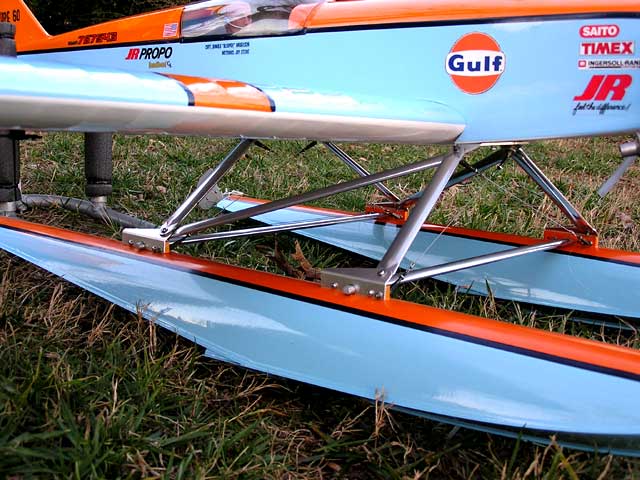 Want more details? Jay's build thread on RCU gives lots of details on the cowl construction, etc...
< Back to Index
Go to Next Model >