Allen's completed Venture 60, with cowl. He writes:
"
The enclosed cowl with the functional air scoop on top. Decided to put something on top of cowl so why not make it functional? Looks neat with the black covering on the exterior and International orange on the inside.
"This is one flying machine once in the air. Our field is a little rough so she tends to stick her nose in the ground every once in a while. Will bend landing gear a little forward as a cure.
"First flight was exciting because I did not get the bolts locked in the wheel pants and as she taxied out, one pant would tighten up while the other would become loose. Once this was corrected, fine, except more throw on the elevator than I was happy with. This was taken care of by making high rate what the low had been and setting a new low rate.
"New plane and new computer radio had me going for a while. AOK now and a pleasure to fly once I realized that the left stick would come back and reduce the speed. Not a speed freak. Old and slow. Have lots of blonde or senior moments and this girl will not forgive many mistakes at full throttle."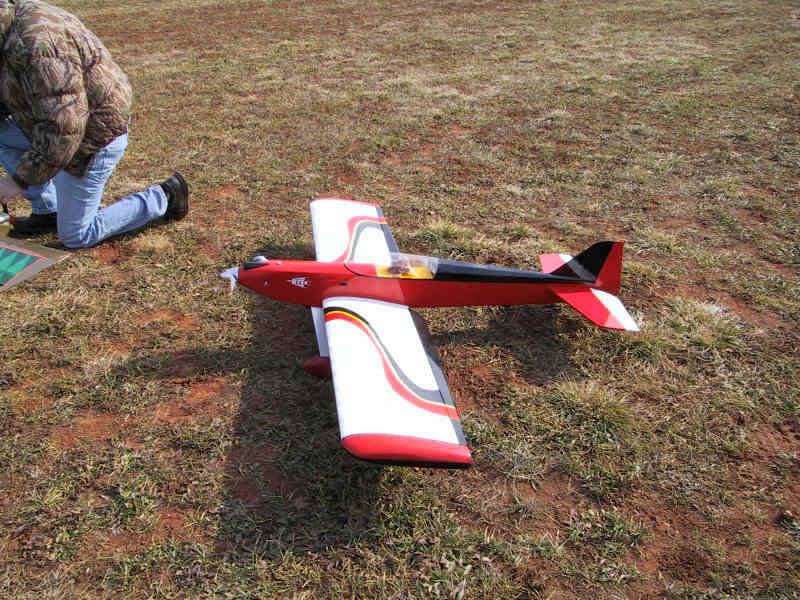 .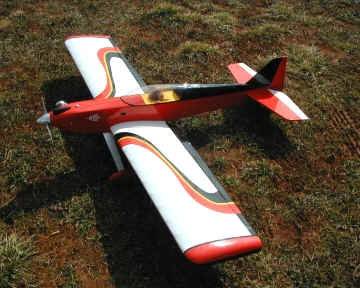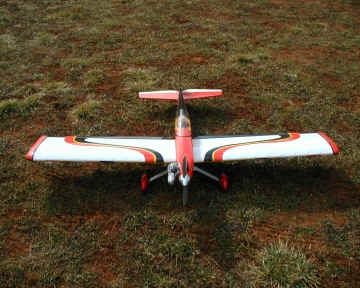 .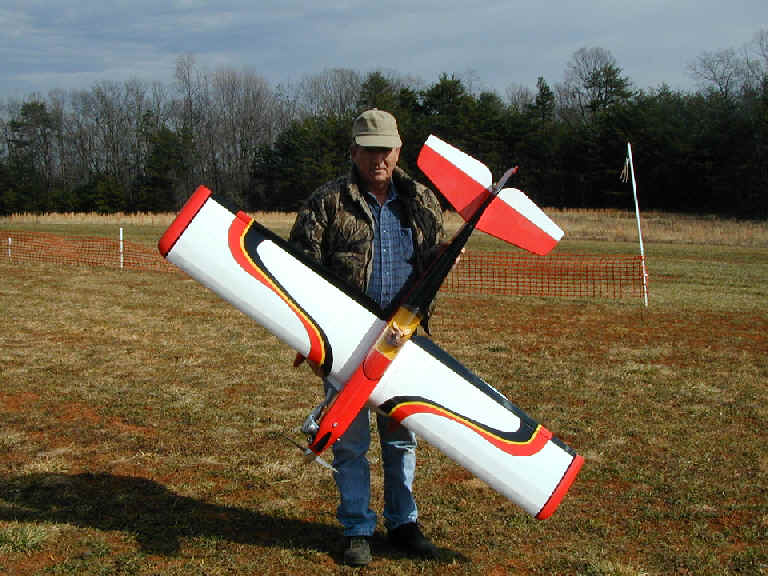 And a SpaceWalker (also a Bruce Tharpe design)...