Trio of Arizona Deltas

LEFT: Tom's DV uses a Tower .75 which is reported to be very loud.

CENTER: Walter went with an OS .91 FX and installed retracts.

RIGHT: Gene thinks his DV flies great with a Saito .91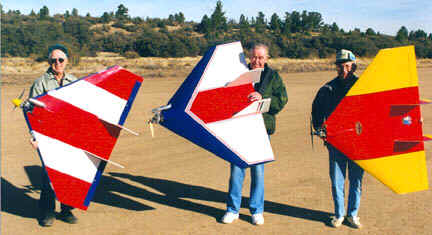 All agree that to avoid frustration the radio switch should be mounted
on the TOP of the wing.
Thanks to Bill from Prescott, AZ for the great photo!