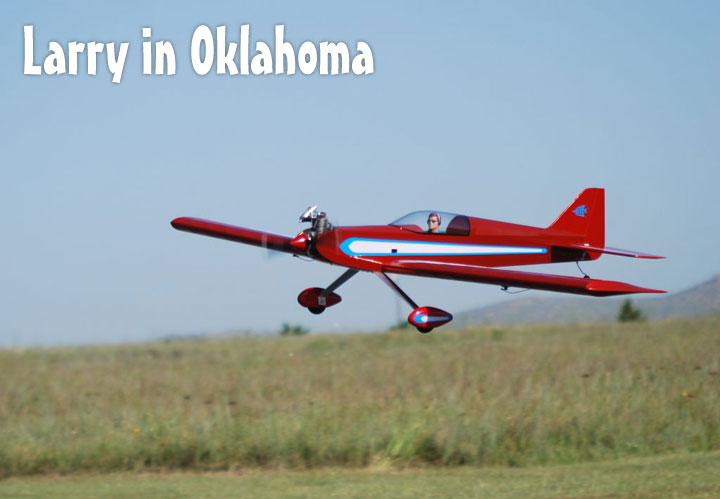 This stunning Venture 60 was built by well-known modeler and long-time columnist for Flying Models magazine,

Larry Kruse

. Well yeah, his column is dedicated to free flight sport, but that doesn't mean he can't have a hobby on the side! Larry is an accomplished R/C pilot, and his V60 is the subject of a kit review in the January 2013 issue of Flying Models.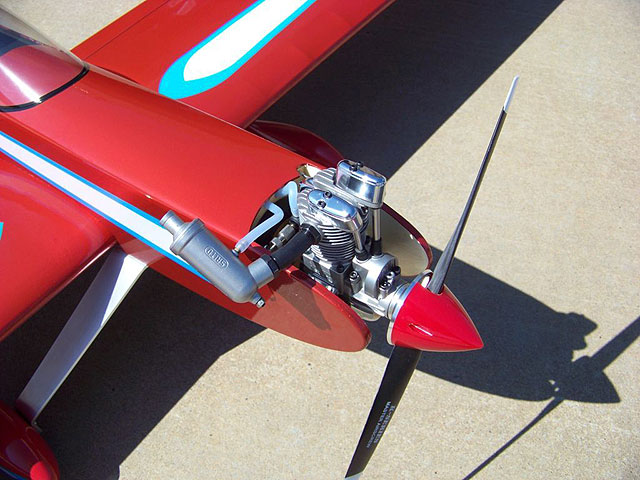 Larry writes:

"

Here are three shots of the finished plane from the kit you supplied. I've got it powered by a Saito .72 with Futaba 2.4 FAAST gear at the controls. The covering is Metallic Red Monokote, and I did use decals scavenged from your original kitting of the plane. I am pleased with the way it turned out and I hope you are also."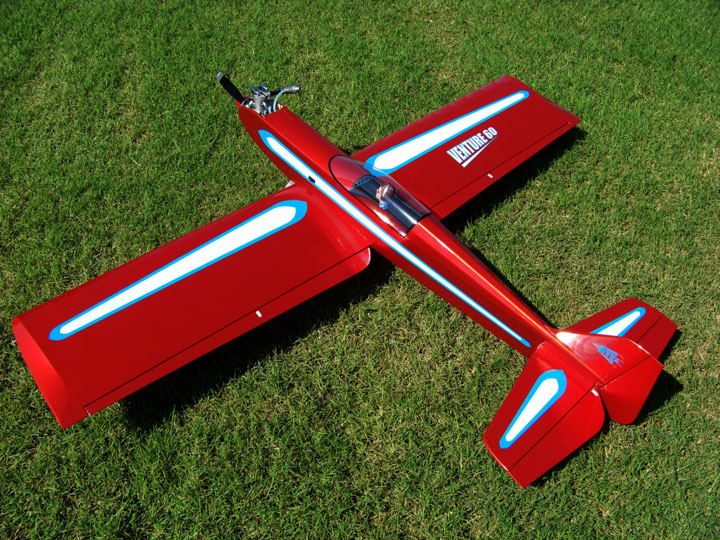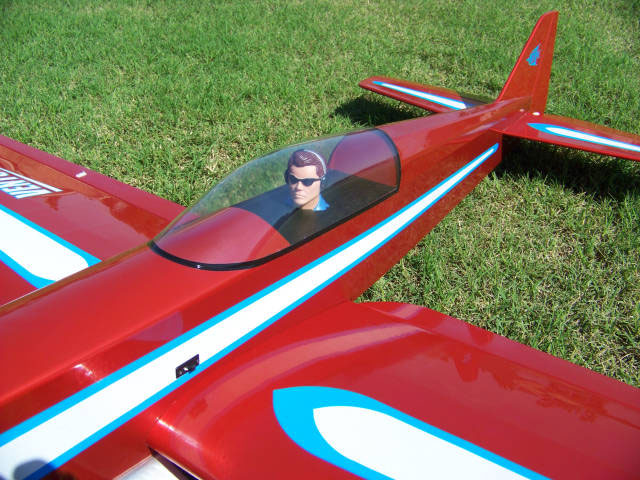 Bruce's comments: Actually, the review article was filed away at FM for a couple of years, at my request. With the kit out of stock, it did not make sense to run the review. When I told Larry that there was a "light at the end of the tunnel" and V60 production would start again soon, he replied: "Hopefully, your light at the end of the tunnel will allow you to produce this great design again in the near future. You will be overwhelmed at the pent-up demand, I'm sure!".

As it turns out, he was right!



< Back to Index
Go to Next Model >