This is Greg's second Venture 60

, and he made a few changes on this one...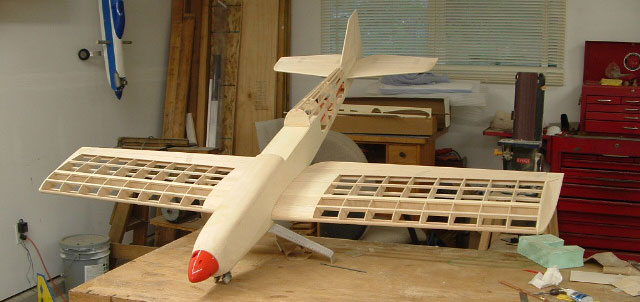 "From the stock version this wing is 6 inches shorter, fuse is 2 inches longer and canopy moved forward 2 inches for a longer appearance. Engine is inverted with a built up cowl. The front deck height is same as stock, I cut the fuse sides down at the front tapering the cut to the canopy, the front formers were modified so I could start curving the sidew to the top keeping the same deck height.
"This plane flies great, just like a Venture does but with a faster roll rate for snaps and doesn't float as much on landing approach. i really like how these planes keep the tail up on landing and takeoff, it just has a clean look to it.
"You sure make a nice kit; they're such a pleasure to build."