Super Hauler Photos


Another "Bare Bones" shot from different angle.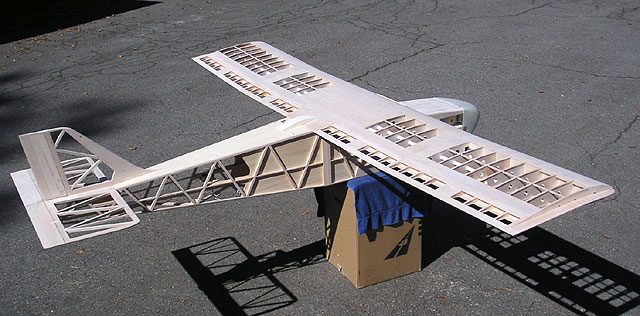 The UND students had prior experience with a Super Flyin' King before ordering their Super Haulers. One thing they didn't like was how the wiring exited the bottom of the wing. In the Super Hauler, the wing wiring and tubing (for the pitot-static system) exits the top of the wing, near the trailing edge. A removeable, streamlined fairing covers up the wiring after the connections are made.






Here you can see the two openings in the fuselage bottom of this tri-gear Super Hauler built for UND. The beefy landing gear mount is between the openings. Clear lexan covers are held in place with quarter-turn fasteners for payloads with downward-looking cameras.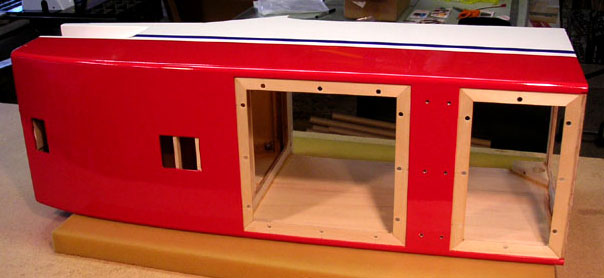 By contrast, here is the single bottom opening in the TVN Super Hauler. Being a taildragger, the landing gear mount is re-positioned to the very front of the payload area. This hatch is about 11" wide and 13" long with room to spare. Also in this pic you can see the two fuel tanks, plumbed in series, which hold enough fuel for about an hour of flight.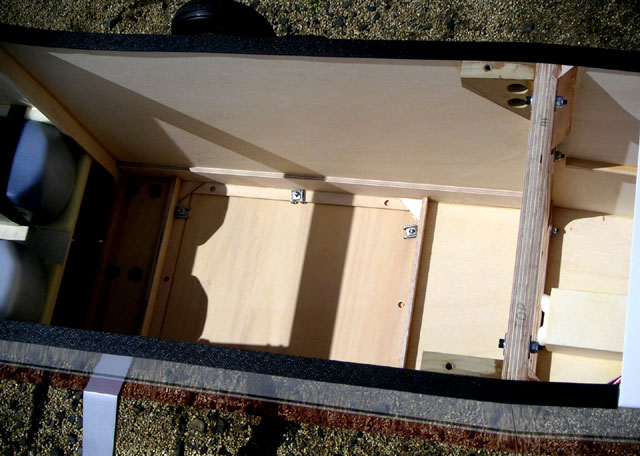 All of the hatches and the wing have been removed, showing the incredible ease of fuselage access.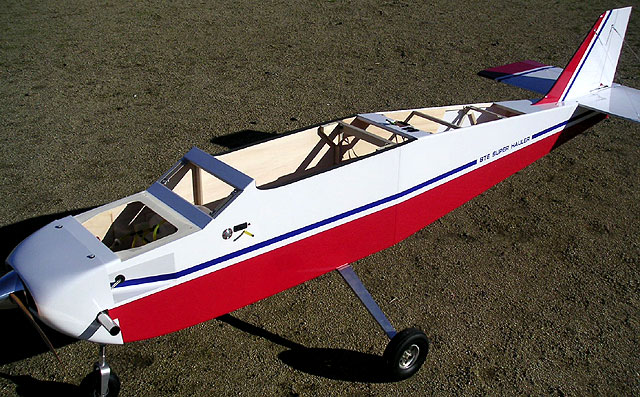 UND Super Hauler #1. This airframe was built separately from the second and third airframe because they wanted the first one delivered as soon as possible.






UND Super Hauler #1, another angle.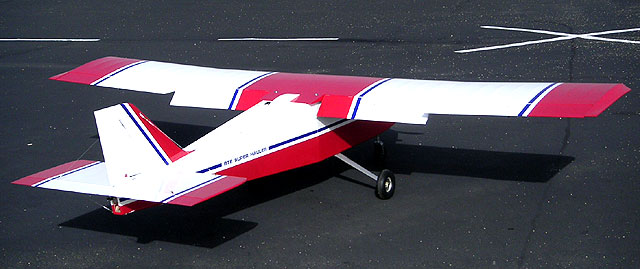 UND Super Hauler #2 being assembled prior to first test flight.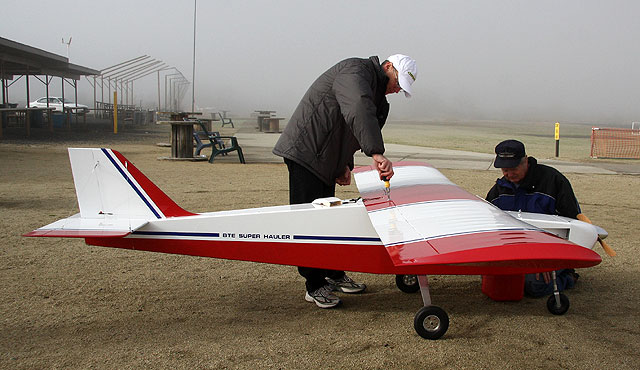 UND Super Hauler #2 with designer, builder, and test pilot Bruce Tharpe.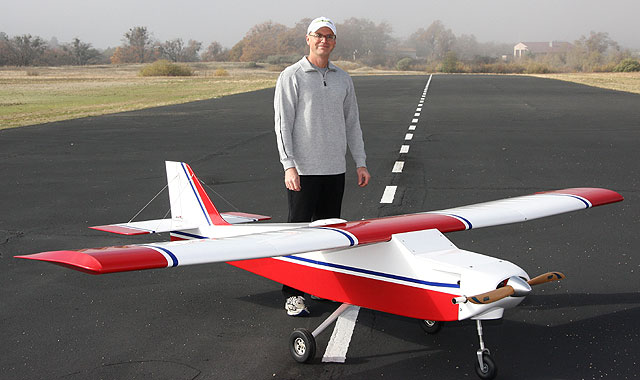 The TVN "Storm Chaser" Super Hauler, shown here in good weather prior to its maiden flight.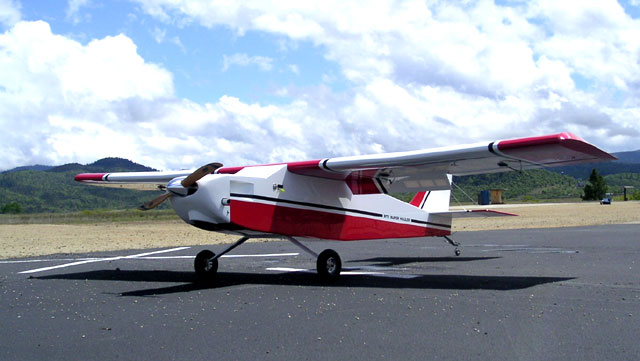 Reed Timmer (left) looks on as Bruce, Chad Williams, and David Harris prepare the Super Hauler for a check-out flight. Chad will be the pilot for actual operations near tornadoes. Note the camera operators in the background - the Discovery cameras were rolling non-stop.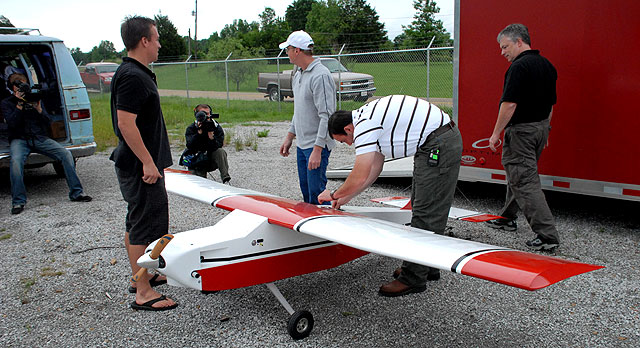 Another group pic with the Super Hauler.