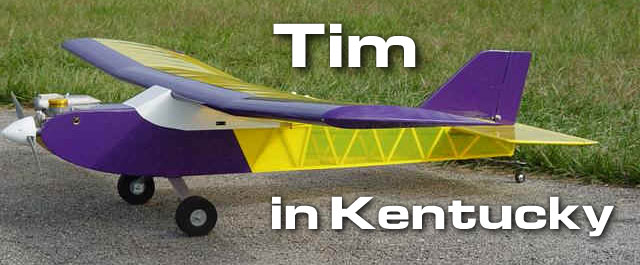 Tim writes,
"Just wanted to send a couple of photo's of my Flying King and also let you know that I have thoroughly enjoyed building from your kit. The wood was first rate and with the machine cutting done by you made it an easy airplane to assemble. Only deviations that I made from the kit was to sheet the front windshield with 3/32" balsa, Used a carbon arrow shaft for my pushrod for the elevator (purchased from Wal-Mart and cut to fit) and used a pull - pull system for my rudder. I'm using a Hitech radio system, GMS .61 engine with a 12 ounce tank. The airplane came out surprising light so I'm flying with 1/2 to 2/3 throttle most of the time. For covering I went with transparent yellow MonoKote to show off the wood work and trimmed with medium purple.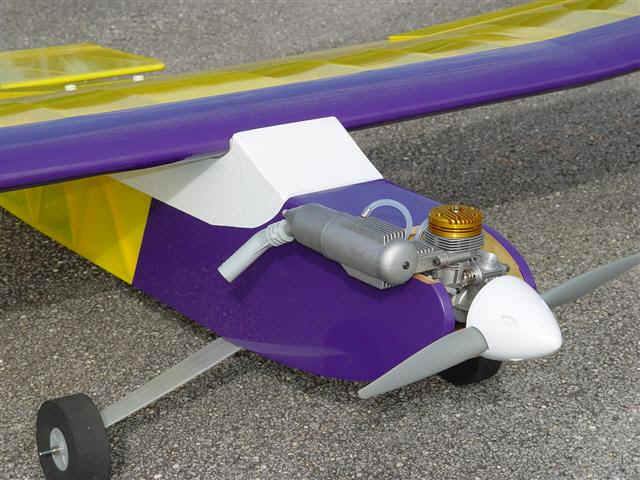 "Your plans are great as well as the manual and I can see that you spent a great deal of time putting them together. Much appreciated from a builders perspective.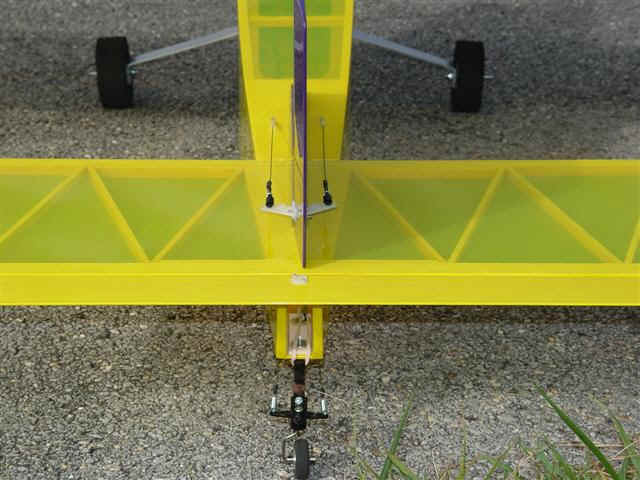 "Many of the guys at the flying field are impressed with the design and surprised at how well it performs. At full throttle it performs like a tiger and has an impressive roll rate. Dump the flaps and she slows down like a kitten and is easy to land and very controllable at a slow speed. Stalls are predictable and still have full control of my ailerons and rudder but tend to run out of elevator. Maybe add another 1/4 to 3/8 " and that will go away.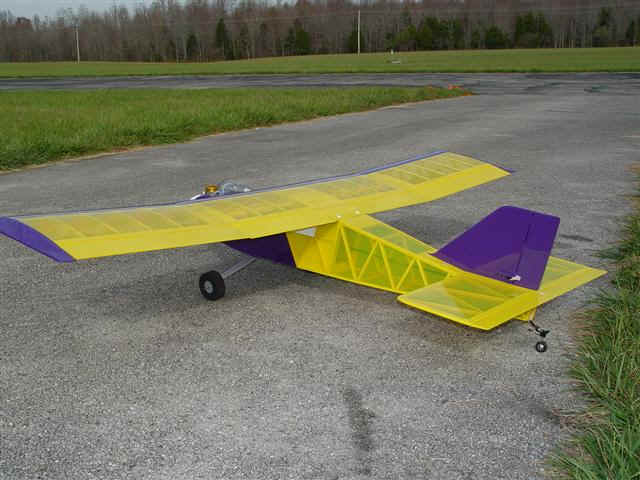 "Really want to thank you for designing a great kit. I'm about an inch away from ordering the Super Flying King but know in doing so that it will probably cost me about $28,000 since I would have to buy a truck to haul it to and from the field ;-)."


<Go Back to Index Go to Next Model>